Fourth Ward Health and Educational
Center for Youth, Inc.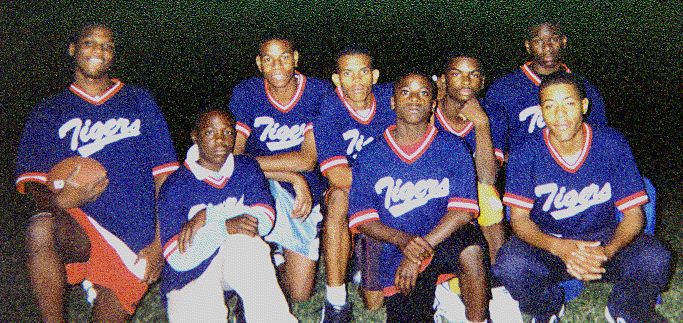 MISSION
To make a better way of life for inner-city residents through health and educational programs.
HISTORY
The FOURTH WARD HEALTH AND EDUCATIONAL CENTER FOR YOUTH (The Center) was founded in 1970 by Darrell Patterson to address the growing need for recreational activities for youth in the Fourth Ward community. The Center, a 501(c)(3) tax-exempt organization, was incorporated by the State of Texas in 1982.
Since its inception, the program has been primarily a volunteer effort operating from Mr. Patterson's home. However, from 1991-1998, temporary space for an office and classrooms for tutoring, literacy, and GED classes has been provided by St. James Church.
PROGRAMS
The Center organizes softball, baseball, basketball, football, volleyball, and T-ball teams. The different teams compete in tournaments throughout the year. Other sports and civic activities include:
Fourth Ward Youth Baseball and Softball Association
Fourth Ward Park Advisory Council (San Felipe Park, Wiley Park, Old West End Park, Gregory-Lincoln Sparks Park)
Freedmen's Town Original Inner-City/Urban Street-Corner Scouting Program (Pack #3132: Tiger Cubs, Cub Scouts, Webelo Scouts; Boy Scout Troop #0132; Explorer Post #2432)
Newly forming Fourth Ward Youth Bank International and House-Center Postal System
Fourth Ward Youth Chapter of Kids For A Clean Environment
---
PARTNERSHIPS FOR PROGRESS
The FOURTH WARD HEALTH AND EDUCATIONAL CENTER, INC. has joined with the above groups and other organizations and individuals to develop a workable plan for Fourth Ward in the following key areas of concern: