4202 GARROTT, SUITE #4, HOUSTON, TX 77006
| TEL: 713-523-2802 | FAX: 713-523-2872 |
---
COMING ATTRACTIONS
---
RAY HILL

Ray Hill And Love

ONE NIGHT ONLY!
World Premiere: February 14, 2000
Retrospective of Ray's relationships
spanning four decades.
Written and performed by RAY HILL.
Ray's previous shows, The Prison Years and Sex Police, have proved Ray to truly be the modern-gay, I mean, "modern-day Mark Twain." Ray with his warmth and biting wit has gained wide appeal and acclaim from three-time Pulitzer Prize-winning playwright Edward Albee.
This production will be at:
STAGES REPERTORY THEATRE
Valentine's Day
February 14, 2000
at 8:00 p.m.

PROCEEDS will benefit ARTS ACTION, a not-for-profit group whose mission is to have "art on the news like the weather."
TICKETS are available at 515 Richmond Ave. For more information, call 713-523-2802. Ticket donations $20. $15 for seniors and students.
Arts Action, P.O. Box 66784, Houston, Texas 77266-6784, 713/523-2802
---
The Prison Years*

From police and prisons to mother-gay son relationships, Ray Hill comes out in a new way to tell the fascinating story of his life -- as one of the city's most notorious activists.
Click here for more:

*(Encore performances available for fund-raising and hell-raising only)

Louis Servos and Ray Hill, at Biba's One's-A-Meal in Houston.
---
Crosswords and Solitaire
by Dee Cliburn
Sexuality runs amok at a retirement home. Can the corporate bosses stop it?
Strong Hearts, Secret Hearts
A mother's journey through grief, love and hate, greed, passion, and lust, following the 1937 East Texas school explosion.
ABOUT DEE CLIBURN: Dee Cliburn's comedy Man of the House was produced by Theatre Southwest in their 1998 Festival of Originals, and her short drama Destiny was produced by Scriptwriters/Houston in their 1999 annual production of 10x10. Her full length comedy Crossroads and Solitaire and her drama Strong Hearts, Secret Hearts have been optioned by Another Diana Weeks Production. Cliburn is a member of the board of Scriptwriters/Houston and serves on the board of Theatre Southwest.
---
SWEETIE'S NOT
by Elizabeth Gilbert
Seventy-two-year-old SWEETIE DAVIS has been abducted. The captors are her two grown children, who use force and pharmaceuticals to guarantee their mother's attendance at the 50th-anniversary spectacle of BUD & SWEETIE DAVIS' wedded bliss!
TOLSTOY IS DEAD
(English and French)
Told as Sony's story, the play revolves around one of the Russian writer's favorites themes: infidelity. It also includes characters from Tolstoy's story "The Kreutzer Sonatal."
ELIZABETH GILBERT's work has been selected for a grant by the Cultural Arts Council of Houston. Her play Children of Other Mothers is one of the plays chosen to be read at the International Women's Playwriting conference in October, 2000, in Athens, Greece.
---
THE LITTLE MOUNTAIN


(English and French)
by Bernard da Costa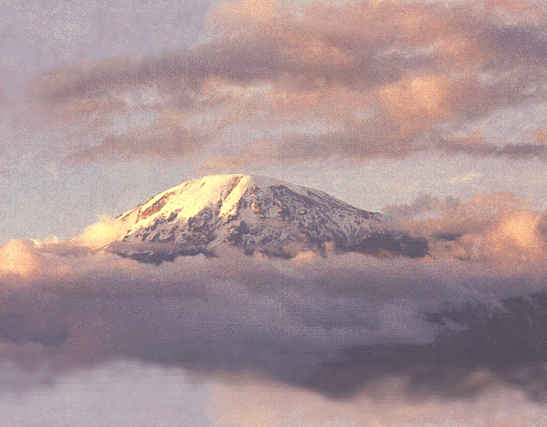 SEPTEMBER 28, 1999
French Alliance, Houston, Texas
(Reading in French)
A son tries to get to know his father
on their annual mountain climbing trips.
PAT AND SARAH
JAN. 28 - FEB. 19, 2000
Denver Civic Theatre, Main Stage
"A gulp of fresh air.
Bernard da Costa is the creator of a series of rapid, witty and cheerful comedies whose straightforward yet pointed humor lacks neither piquancy or charm. He displays both finesse and philosophy. He enjoys playing with people in a way that a child plays with toys.
His targets are Sara Bernhardt and Mrs. Campbell, two sacred cows of the stage who pursued their theatrical vocation until they practically dropped dead of exhaustion. In a real-life confrontation, he displays them rehearsing a French play in London." -- Pierre Marcabur, Le Figaro
"Ferociously funny."
"Brilliant dialogue." -- France Catholique
"Invigorating and funny."
"Epic confrontation." "Delicious" -- Valeurs Actuelles
"Full of wit"
"Irrestistable." -- Le Parisien Libere
BERNARD DA COSTA, French playwright, spent the 1998 Christmas season in Houston, Texas, combining business and pleasure with Diana Weeks. The two are working on plans to present two of Messieur da Costa's plays (in both English and French) as an American premiere.
---
Tea Roses And Saltwater Taffy Kisses
* Awarded Third Place in Writer's Digest Magazine's 1999 Stage Play Competition *
Every family -- no matter what its ethnic background or social standing -- wears a flawless mask it presents to the outside world. In a Texan family this mask is commonly called "front porch manners." Welcome to the fatally-flawed "back porch" world of the upper-middle class Bergstrom family, as the four 30-something Bergstrom sisters prepare for their parent's 40th wedding anniversary. For anyone with more than one sibling, Tea Roses . . . is a roller-coaster ride of laughter, tears, rivalry, and memories of childhood, tempered through the watchful eyes of Mama.
---



4202 Garrott, Suite 4
Houston, TX 77006
Tel. 713/523-2802
Fax. 713/523-2872


Marian Warner, London Branch Office.